COURSE DESCRIPTION: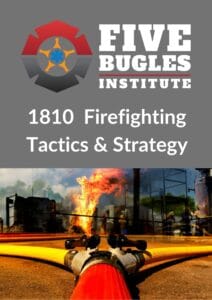 This course will provide students with a basic understanding of factors involved in coping with a fire emergency and determining the best use of available resources in protecting lives and property. The course emphasizes the changing nature of an emergency situation and the ways in which the fire officer can evaluate the effectiveness of their proposed incident action plan.
PRICE: $175
DATE: Auguest 2-6, 2021 
            Auguest 9-13, 2021 
TIME: Zoom class sessions 1:00 - 5:00 pm
We look forward to seeing you in class!