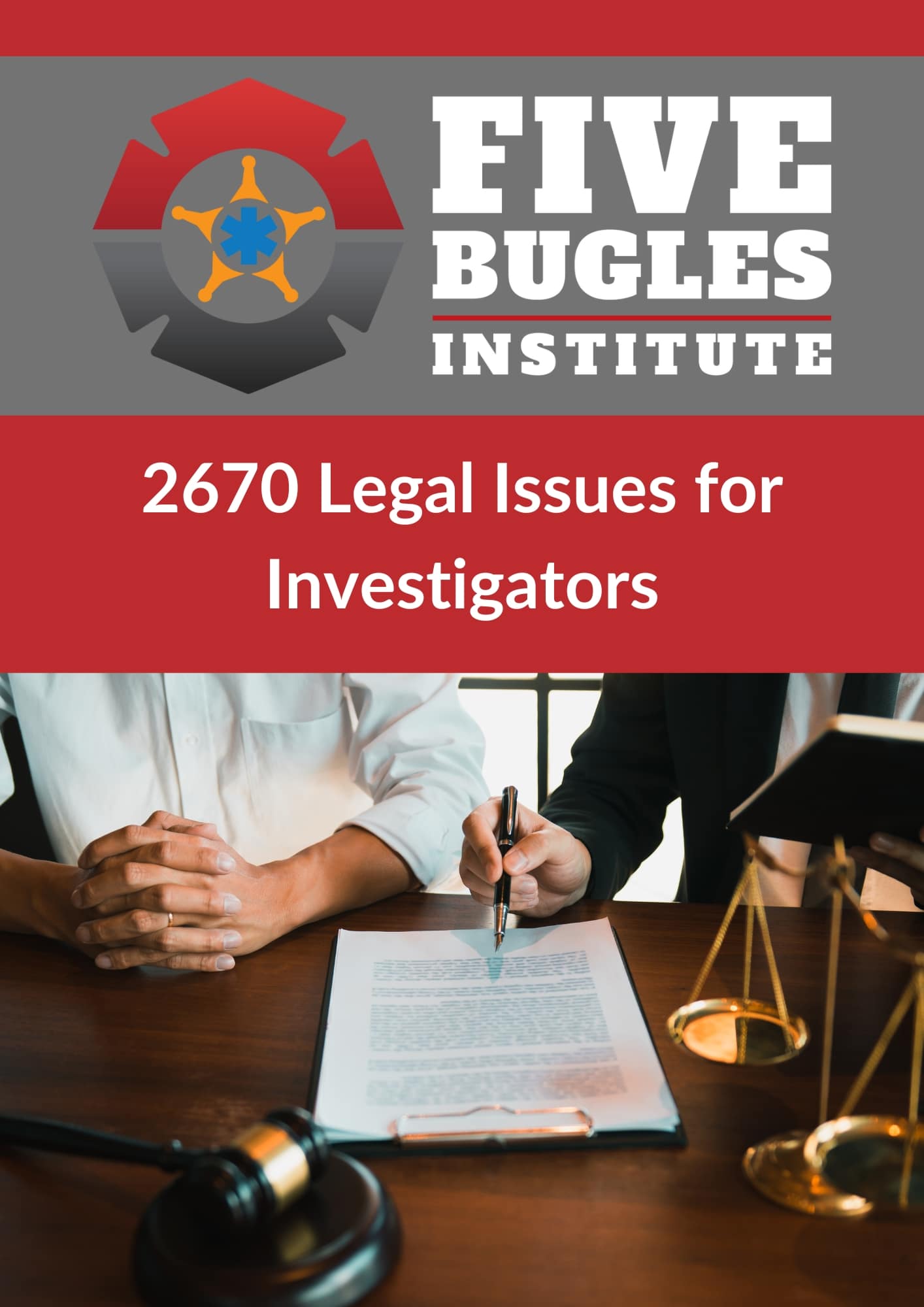 2670 Legal Issues for Investigators
The curriculum includes a study and understanding of arson an related state statutes, search and seizure guidelines for the investigator that include case studies of several applicable Supreme Court rulings, criminal and or civil case preparation, courtroom practices and procedures, and the qualifications of being an expert witness. An in-depth study on the techniques of interviewing an interrogation. Student participation in mock trial scenarios and expert witness qualification.
2670 Legal Issues for Investigators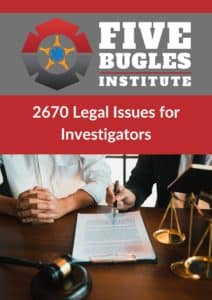 FORMAT:
Classroom
TUITION:
$350
AVAILABLE DATES:
Click on the course date to enroll
We look forward to seeing you in class!