Five Bugles Institute offers several public speaking programs on a variety of topics. These are informative and educational sessions with a more casual approach than certification lectures.
The Batboy, The Firefighter, and the Brotherhood (NEW - Description Below)
Effective Leadership for the Fire Service
Learning from Past Mistakes: Leadership from the Other Side of the Desk
Breaking Tradition: Embracing Cultural Change to Save (Our Own) Lives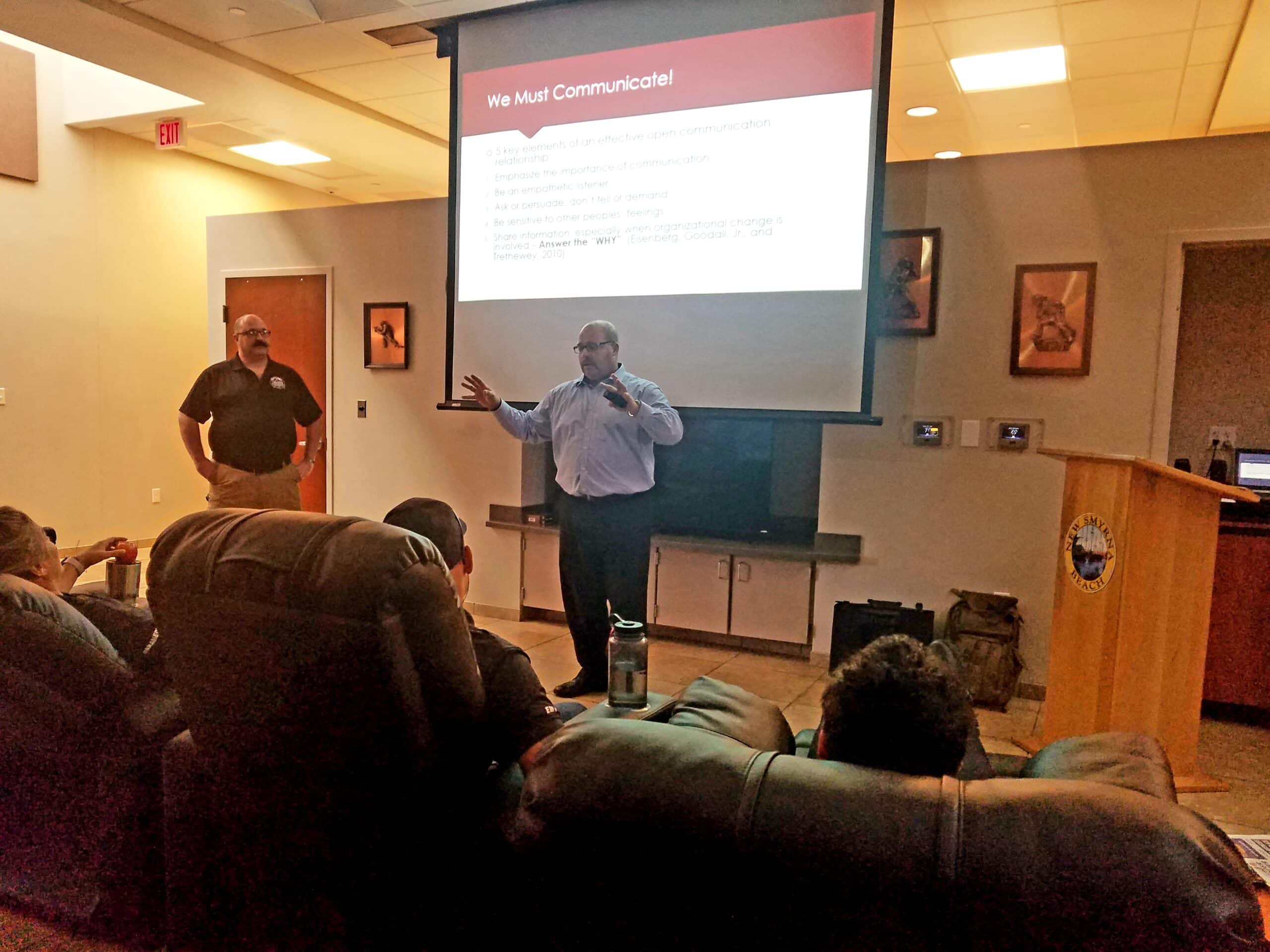 The Batboy, The Firefighter, and the Brotherhood
Firefighting is well known to be one of the most stressful occupations in existence. Multiple studies have documented the physical, emotional, and psychological toll being a firefighter can take on a person over their career. Unfortunately, suicide and other negative effects of stress are at all time highs within the firefighting profession. In days past a mentality of "man up" was prevalent across the firefighting brotherhood; today we know such an approach is not only an incorrect, but has been shown to increase the negative effects and outcomes of such incidents and situations.
Knowing the facts about stress and it's correlation to the health, safety, and well being of our brothers and sisters both in and out of the work environment, what are we doing to help people who have gone through major incidents or show signs of stress related behaviors? What can we do both in the short and long term scenarios to help our affected brothers and sisters recover and return to a "normal" functioning level within the work environment? The initial assumption and belief of many people is the individual needs to handle it themselves, yet that approach is one of the worst things we can do for our brothers and sisters in their time of need.
This highly informative and interactive class will highlight a recent tragic event which garnered world-wide attention due the death of a 9 year old boy at the National Baseball Congress World Series in Wichita, KS. Mark will illustrate his role in the incident, the outpouring of support received in the wake of the incident, and the recognition and subsequent pursuit of assistance in dealing with potential long-term effects of stress stemming from the aftermath of the incident. Mark will also describe areas where "system failures" occurred, the lessons learned we can take away from the incident, and steps leadership can take to improve our ability to help ourselves and others when the effects of stress take control of our lives.
We look forward to seeing you in class!