Courses held in this format utilize Five Bugles Institute's Zoom meeting platform following the schedule structure below:
Classes are held Monday through Saturday based on the standard 24/48 FD schedule
Zoom access information provided once you are registered for class
Class is held in 4-hour blocks with start times at 9 am, 1 pm, or 5 pm Eastern time
Course completion - 30 days average
All sessions recorded and published to the course for student access
Instructors will post office hours where students can ask questions about any material covered in class
Students who are unable to attend all or part of the live class session can view the class recording and still get credit for the required hours.  Courses with a blended (in-class attendance) requirement will meet on the Saturday following completion of the virtual class sessions unless otherwise specified by the Five Bugles Institute staff.  All in class sessions are held at Five Bugles Institute headquarters unless otherwise noted.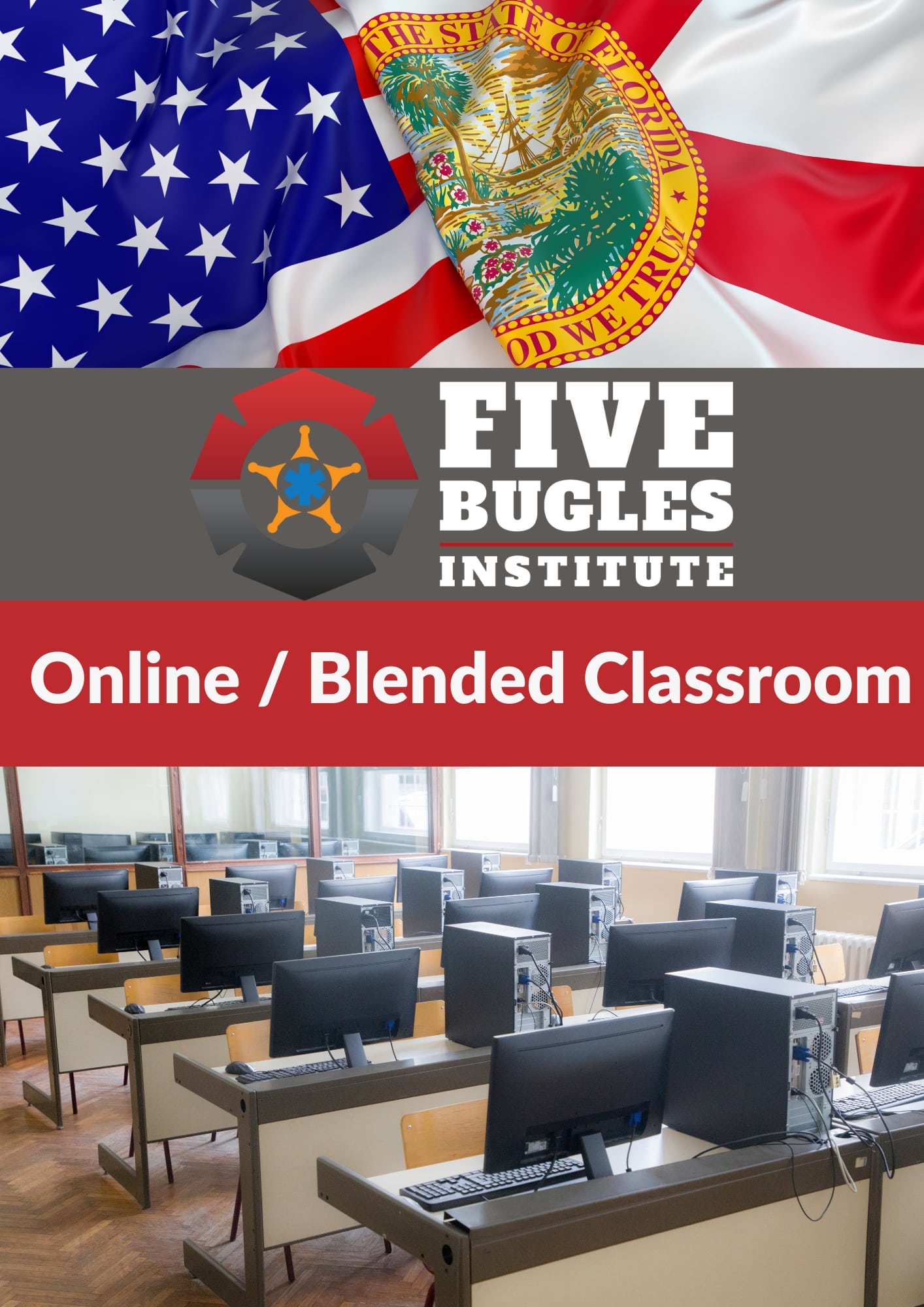 Course Number           Course Title
Questions About One of Our Classes?