1302 Apparatus Operations
This course covers the laws, rules and driving techniques for emergency vehicles as well as a review of hydraulics. Fireground evolutions and driving make up the practical part of the course. The evolution portion of the course includes the use of pre-connected lines, tandem pumping, drafting relays and master streams. The student should have a basic understanding of fire stream hydraulics prior to entering this course.
1302 Apparatus Operations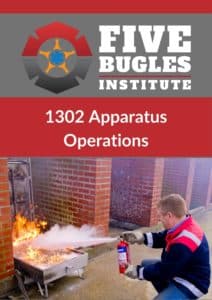 FORMAT:
Online Classroom
TUITION:
$175
AVAILABLE DATES:
Click on the course date to enroll
We look forward to seeing you in class!