Our full complement of professional programs and services for first responders, military and corporate customers will be listed here soon!
Be sure to check back often as we update this page!
What Our Attendees Have to Say
We were honored to present our program "Challenge the Norm, Change the Culture: Confronting Behavioral Health Issues in the Fire Service" for the International Association of Fire Chiefs (IAFC) "Connexions" conference in Orlando, Florida.  It was a great opportunity to help address first responder behavioral health in the emergency services arena.
Great time working with these folks. Their instruction was spot-on and their desire to help others is genuine. Would recommend others to listen to them and their presentations and decide the 'fit' for their departments. We had an excellent experience.

Ted Shistle, Deputy Fire Chief
New Smyrna Beach Fire Department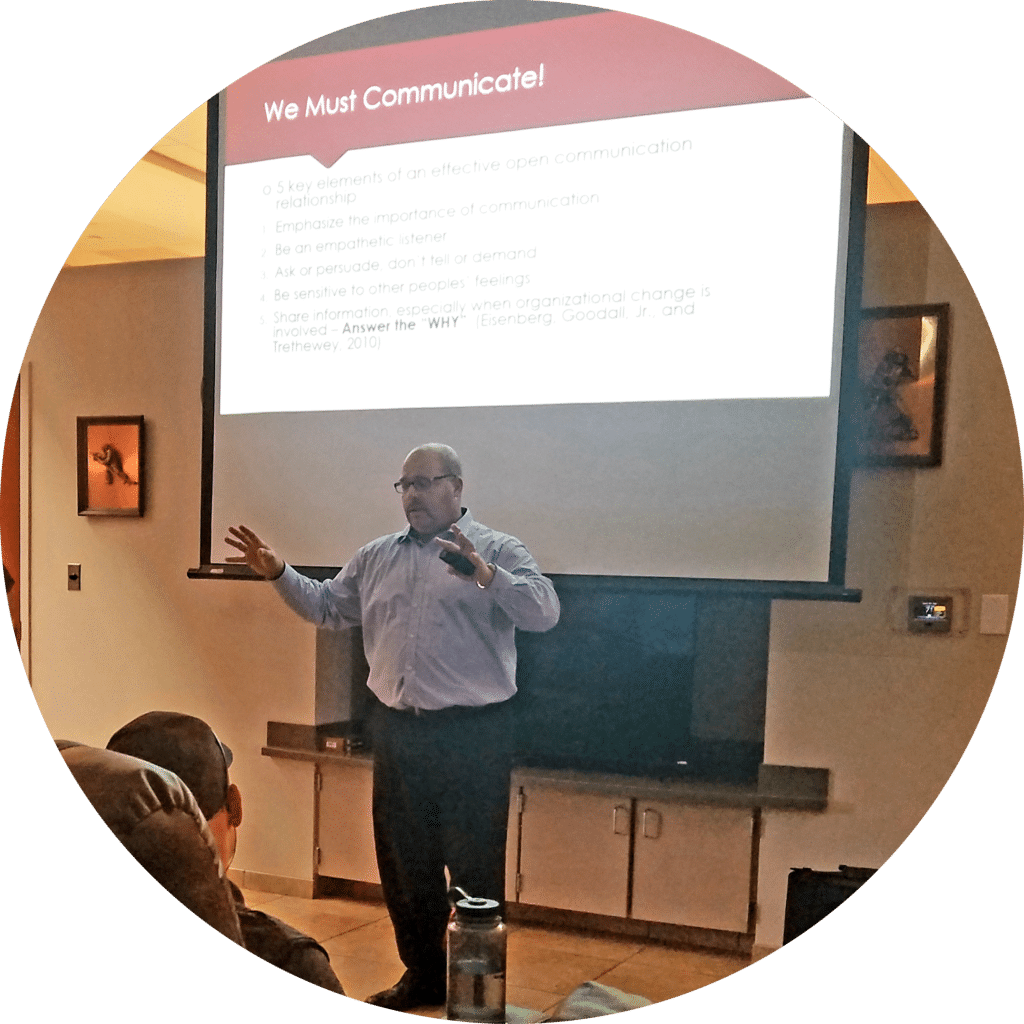 Mark Goldfeder at the New Smyrna Beach Fire Department, August 2019 delivering the Foundational Leadership Presentation.
For more information, please complete the form below and we will be in touch shortly.
We look forward to seeing you in class!